After a decade in the "Burgundy and Gold," linebacker Ryan Kerrigan is heading to Philadelphia.
His departure from the nation's capital has been in the works since the conclusion of a 2020 season that saw the Washington Football Team's season end in a home wild card playoff game to the eventual Super Bowl champion Buccaneers. However, it didn't make the reality of the situation any smoother late Sunday night, when Kerrigan published his final farewell in an Instagram post.
The next morning, while Washington fans everywhere said their goodbyes and posted homemade tribute videos, Kerrigan published a similar graphic — this time with green and white accents and the words "FLY EAGLES FLY" bannered across the top.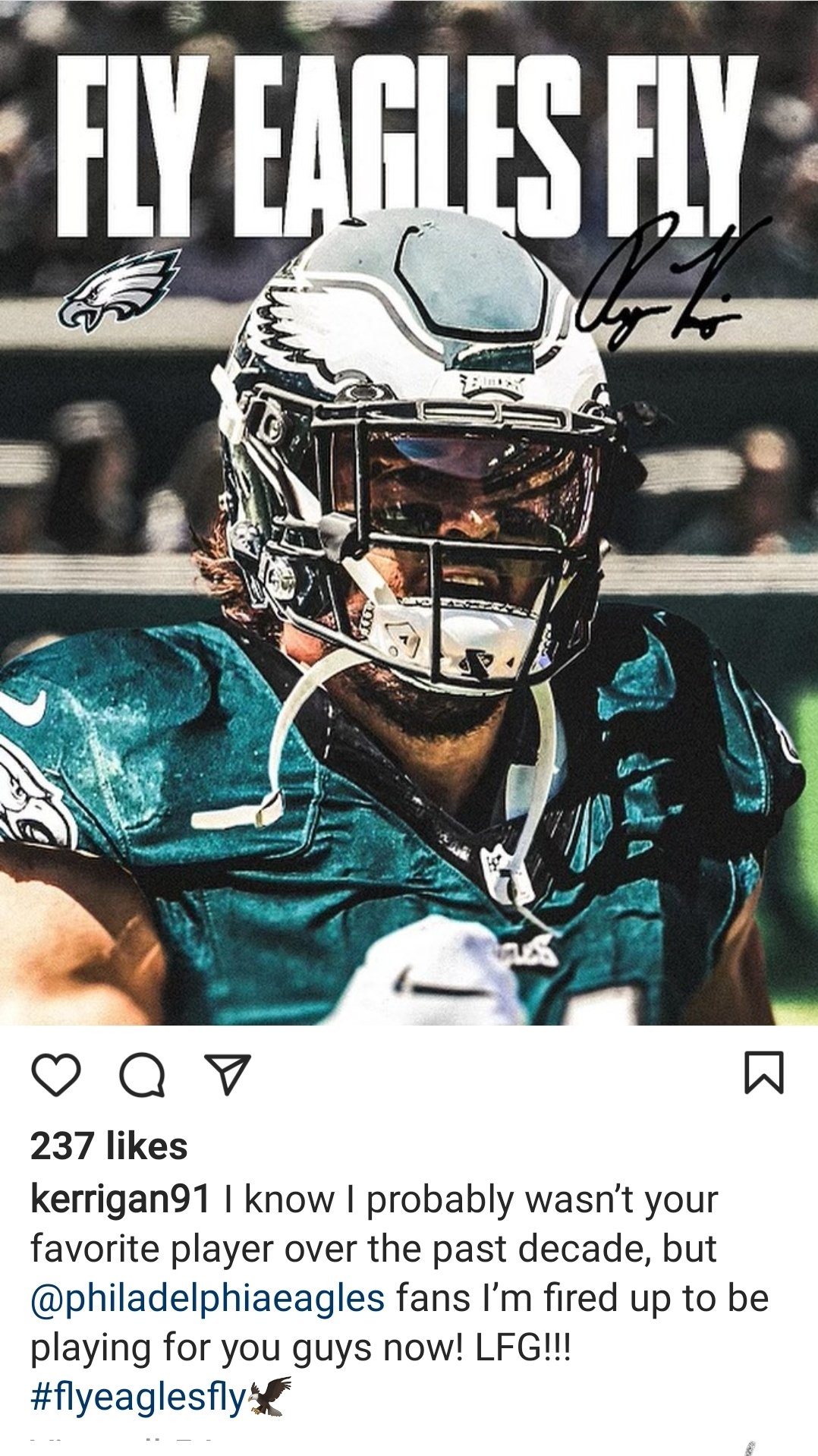 That's when the well wishes and highlight videos turned into "how could you?" and "traitor." Many fans across the league see this move as a dig at Washington. And while that is a logical conclusion to reach given the circumstances of the situation and relationship between the two franchises, I happen to recognize a completely different reason for Kerrigan's decision to play for Philadelphia, and it's quite simple: playing time.
As ESPN's John Keim tweeted Monday, Kerrigan was appreciative of Washington's "directness" throughout his free agency after being told by the team early on that they wouldn't make a push to re-sign him. He also made it clear that joining the Eagles was not a measure of 'revenge' against his former squad.
KEIM: Kerrigan on if playing Washington twice factored into his decision to sign with Philly: "No, not at all. I'm not like, 'Oh, I've got to get revenge.' Get revenge on Washington? The place has been so good to me. No, that wasn't a thought at all."
It was later reported that Kerrigan had three options on the table: Cincinnati, Pittsburgh, and Philadelphia. Out of the three, he made the decision he felt was best for him and his ability to make an impact on the field, "whether that's as a starter or situational piece," he later stated. That's exactly why Washington fans should not only accept this move, but support it. Because if I (or any of you readers) had been in that same situation, the same decision would've been made.
For a decade, Kerrigan gave his heart to the burgundy and gold faithful. Now, it's time for them to give their hearts back regardless of the uniform — save weeks 15 and 17, of course.
Latest from Full Press Coverage Washington: